If you're in the market for some clean, fresh, SAFE groceries, then you can rest assured that YIMISHIJI has got your back!
Yimishiji is an online farm to customers platform that can be accessed on their website, their app, or their WeChat service account (WeChat ID: yimishiji).
Since their inception back in September 2015, Yimishiji has made quite a name for themselves as being China's online farmer's market.
Their mission statement: 'honest food from honest farmers' is anything but easy to pull-off, but one thing it doesn't lack is integrity.
Yours truly, spent an entire Friday afternoon at their office in Changning district to get the low-down on Yimishiji and to really see if they are what they say they are.
I met up with Xiong, the sourcing manager to ask detailed questions in true Olive Branch fashion to understand what makes Yimishiji different from their competition.
Their Quality Control department is not only well-versed but very systematic in their approach to analyzing food quality.  All their fruits and vegetables have a strict no pesticide, chemical fertilizer rule, and must be sustainable & eco-friendly.  They also encourage local farmers and seasonal fruits and vegetables to ensure the freshest produce.

All their produce go through sample testing 3-4 times per year where random samples from the farms are sent to a 3rd party food testing company headquartered in Switzerland.  The report is sent back to them and they can determine if the produce meets their standards for heavy metals, antibiotics, hormones, and other chemicals.
They don't test the soil, air, or water quality, because the end product goes through the lab testing anyways.  So as long as the produce meets the health standards, then the prior variables are no longer an issue.  Makes sense.
They showed me the report.  It looks legit.  I don't think anyone else has asked them to see the report from their facial expressions when I asked to see them.
They also have other best practices like checking farms and their proximity to industries, partnering with CNAS (China National Accreditation Service) for conformity assessments and they even test produce that has the organic certification label.  Organic certified or not – it's all about the lab reports.
Their meat and eggs also undergo similar stringent testing and standards.

Poultry – no antibiotics, nor growth hormones.  The chickens are free range and the eggs also come from free range chickens.
Beef – cows are grass-fed, no antibiotics or hormones, cows and humanely treated.
I then met with Qiu – the sourcing manager for their seafood and the story goes the same.
All seafood that are farmed must meet ASC (Aquaculture Stewardship Council) standards for antibiotics, hormones, heavy metals, and seafood caught wild meet MSC (Marine Stewardship Council) standards for sustainability.
In the end, all get sent to the food lab for testing before they are available for purchase on their platform.
Now, of course not every item on their platform is testable.  There are pantry items, like sauces, spices, condiments, drinks, and snacks that are not sent to the food labs and probably aren't the healthiest food choices either.  But you probably already knew that anyways!
The staples are what's really important here and that is what Yimishiji shines above their competitors.  Not only that, but their focus on changing the food landscape in China is something that I haven't found living here.  Their support for sustainability, and eco-friendly farms is really critical to China's food industry for the future.  We all need their products if we want to be healthier ourselves and so we need them to be successful!

Now, I do have to make a disclosure here.  I have recently been made their KOL (key opinion leader) and as such, my viewpoint can be seen as biased.
Having said that, if you know me, then you will know that I am not the easiest to partner up with.  I have been given KOL offers in the past with other brands that I just don't feel is in alignment with Olive Branch's values and so I've had to turn them down.
Yimishiji, however, is one brand that I can fully support and I expect we will have many close collaborations in the future.
In fact, they've recently supported our first event together last week Sunday at our Qing Ming Exercise Workshop by sponsoring us with their healthy snacks post-ACT PRO!  You can check out the pics here!
If this blog has inspired you to purchase groceries from Yimishiji, then my mission has been accomplished.  As their KOL, you guys also get a little perk for being such awesome Olive Branchers!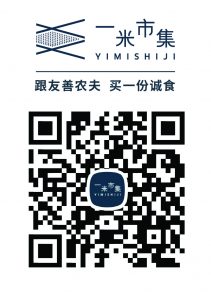 For a one-time purchase, you can enter the code: 'Alan' and receive ¥50 off for an order over ¥200.
And if you regularly frequent my classes, you can also receive hardcopy vouchers that can go up to ¥100 off!
So go make some purchases on Yimishiji and cook more healthy, delicious meals and support their awesome business!
Come to class to receive even more vouchers and perhaps you may even bump into Matilda Ho, founder of Yimishiji (who comes to class twice per week!) and will be giving a TED Talk in Vancouver later this month on her business ventures (yes, more than one)!  Stay tuned here to watch her TED Talk!