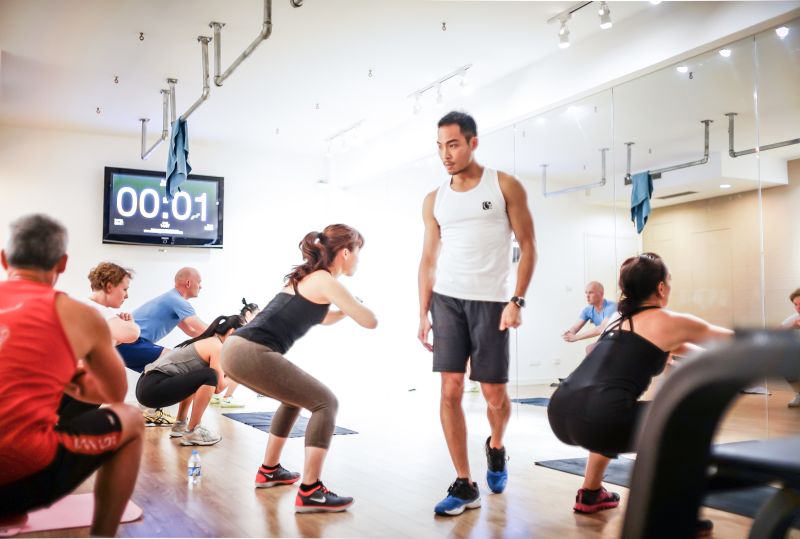 Group Classes
"The Atmosphere in the Training Sessions is Incredible. I really love how welcoming and supportive everyone is for beginners!"
– Amy (Newcomer in 2013)
Our group workout sessions are a great way to get started on your journey to fitness and good health. These sessions are all bodyweight exercises designed to be effective for everyone, no matter your fitness level, and regular attendees can expect significant progress with their fitness within weeks.
Based on high-intensity interval training (HIIT) techniques, we train you in the most efficient and effective exercises for losing weight and improving overall health. We won't lie to you – these sessions are definitely intense! But the feeling of achievement after you finish is difficult to beat.
"Alan's classes were the only thing that have brought me back to the gym in years. The motivational environment, personal attention and assistance and most of all the obvious results, made me arrange my busy schedule to attend classes on a regular basis. The feeling of achievement after each session made all the efforts worthwhile. Alan's classes have made me stronger than I have ever been and develop healthy habits that I'd lost in the craziness of Shanghai. I strongly recommend Olive Branch's high quality programs to anyone looking to stay healthy in Shanghai!"
– Gen (Newcomer in 2014)
We find that one of the best things about group classes is the support and encouragement that group members give each other to stay motivated, push harder and get in shape sooner!
Sign Up