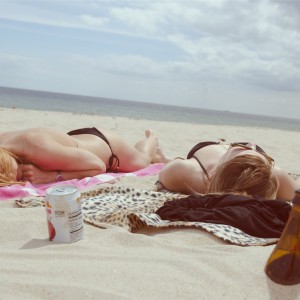 Gung hei fat choi! Xin nian kuai le!
Welcome back everyone to the year of the MONKEY!
Hope you guys had a great holiday, I sure did and I'm feeling recharged! Didn't get one workout in, but that's ok, I hit the weights the very next day I got back to Shanghai and although I didn't hit any personal bests, I did the single most important thing I could've done – and that is to restart my routine engine.
For most of us, it is usually after Chinese New Year holidays where our fitness routine has taken a backseat. For some, you can even trace the beginnings of the 'indulgence season' starting as early as Thanksgiving Day with the excessive eating and drinking. Then the double-header of Christmas and New Year's rolls around and things just start getting out of hand. Perhaps, you are able to get some exercise in between Western and Chinese New Year but with all the travelling, the closing of gyms and binge eating & drinking, it's easy to fall of the routine.
As I mentioned in my old blog post on Managing your High's & Low's, it is inevitable that you will encounter instances when you get knocked off your fitness routine – whether that may be due to the holiday season, or vacationing, or just too preoccupied with work or family.
Shake it off! Don't let it bring you down. And for god's sake, don't set unrealistic goals!
Especially, when you're out of you're routine and trying to get back in to the swing of things, you need to pay particular attention to managing your expectations.
Inertia is a double-edged sword. It can keep you on track and keep you focused when you're in a solid routine, but when you're starting out fresh again, it's a pain to kick-start!
Make your targets a bit lower than normal and when you hit them, you will get a sense of achievement and that will fuel you to continue with your routine.
As they say, there is no better motivation than PROGRESS.
Manage your motivation by managing your expectations.
Reach for the low hanging fruit.
And know, that the greatest thing about your body is that it can adapt and grow at any time. Which means the present is always an opportunity to start something great!
Sign up today to join classes for this week!
Hope to see you in class!